MLS Number: 126957
Price: $159,000.00
City: Mercer
Lake / River: TWIN
Lot Size: 1.5 acres
Are you looking for a quiet, secluded cabin on a small, great fishing, picturesque Northern WI Lake? This Is It! Only 7 places on the lake and the road is a dead end road. Great hunting, ATVing, snowm...


MLS Number: 139187
Price: $199,000.00
City: Boulder Junction
Lake / River: OSWEGO
Lot Size: 0.9 acres
Cozy, two bedroom, one bath Chalet style home. The kitchen is open to the living area with a wood burning fireplace, oak hardwood flooring and vaulted ceiling. Kitchen and bath have granite counter to...


MLS Number: 137432
Price: $215,000.00
City: Winchester
Lake / River: HELEN
Lot Size: 1.8 acres
Ranch style home at the end of the road of pretty little Helen Lake. Glassed entry porch roadside. Home has an open concept living/dining/kitchen with bar island. The living room has a stone fireplace...


MLS Number: 138521
Price: $249,900.00
City: Manitowish Waters
Lake / River: LITTLE STAR
Lot Size: 0.2 acres
Cozy and Comfortable Chalet describe this super little lake home. It is located just off Powell Road for easy accessibility to Highway 51, in a little bay, on the beautiful Manitowish 10 lake chain, w...


MLS Number: 134482
Price: $279,000.00
City: Sherman
Lake / River: BOOT
Lot Size: 0.6 acres
Absolutely Charming,immaculate and well-kept, 2 BR, 1BA cottage with lakeside deck, screen porch, storage shed & wood shed. 100' of level sand frontage on 180 acre, crystal clear, spring fed lake. Cot...


MLS Number: 136252
Price: $325,000.00
City: Winchester
Lake / River: ROCK
Lot Size: 0.6 acres
Looking for a up north home that is ready to move right in to? Be sure to check out this lovely home. Home has a Great Room with an efficient kitchen with eating island, vaulted ceilings, wood burning...


MLS Number: 138370
Price: $339,000.00
City: Presque Isle
Lake / River: OXBOW
Lot Size: 1.5 acres
Charming 2 bedroom, 2 bath home on beautiful 511 acre, Oxbow Lake. The upper level of the home has vaulted ceilings. The living, kitchen and dining are open concept lake side. The master bedroom is on...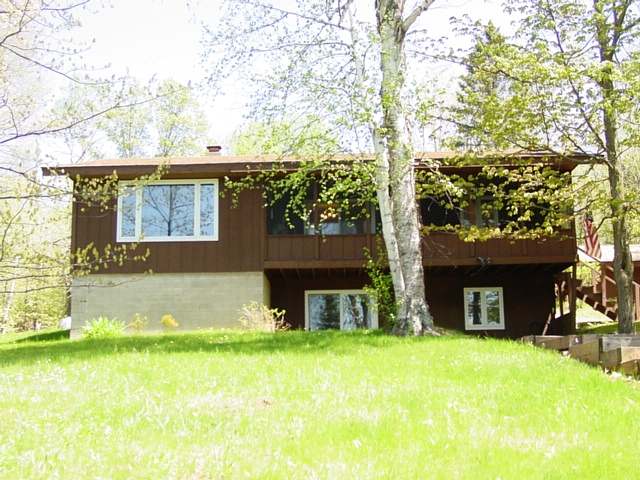 MLS Number: 119314
Price: $349,000.00
City: Winchester
Lake / River: SOUTH TURTLE
Lot Size: 4.2 acres
SOUTH TURTLE, TURTLE 3 LAKE CHAIN, PRICED TO SELL! Large, private lot with Western exposure on popular chain. The home is in very good condition and ready for you to enjoy living in the beautiful Nort...